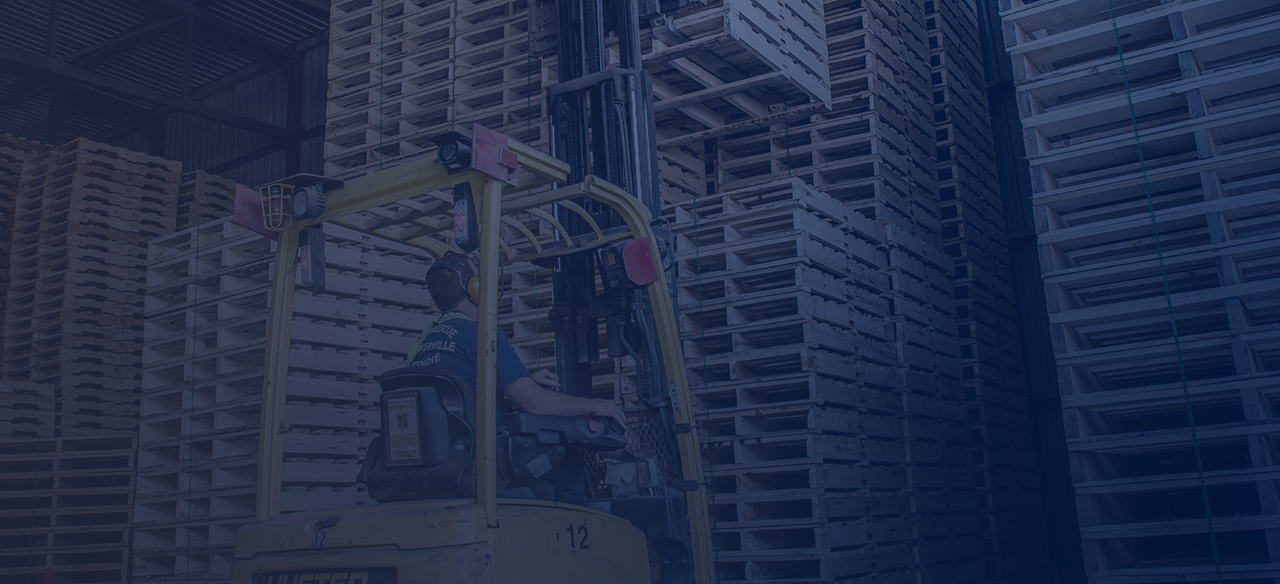 Our product is important...

because it transports yours!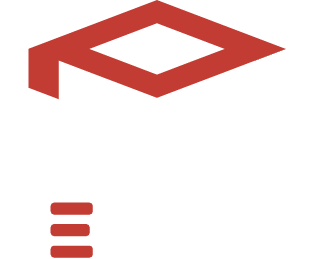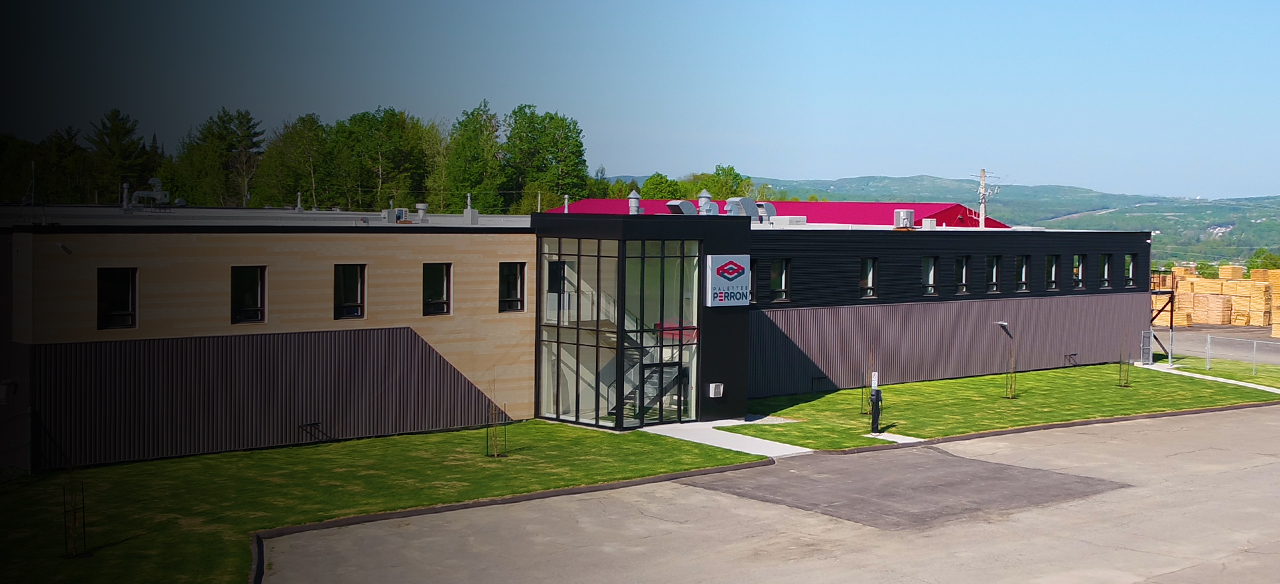 Looking for quality solutions?
To make life easier, we assess your needs in order to propose tailored solutions:
Pallet types and formats
Wood species
Required handling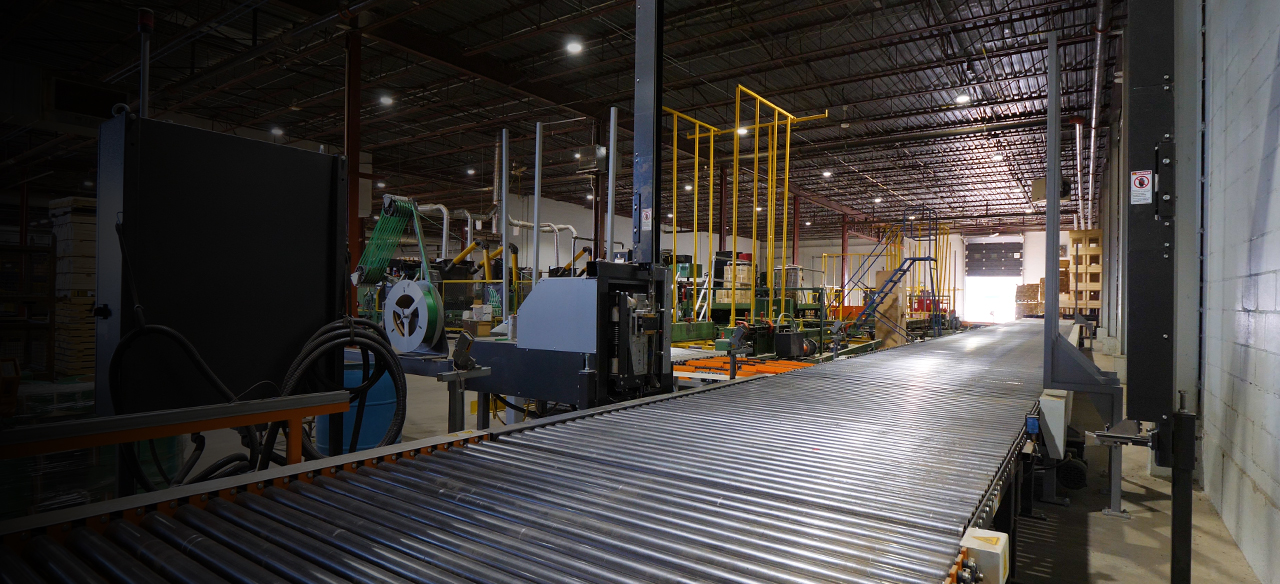 What does our expertise include?
Wood is our business. You benefit from significant advantages:
First-rate raw material
Reliable and autonomous production
The flexibility to adapt to your needs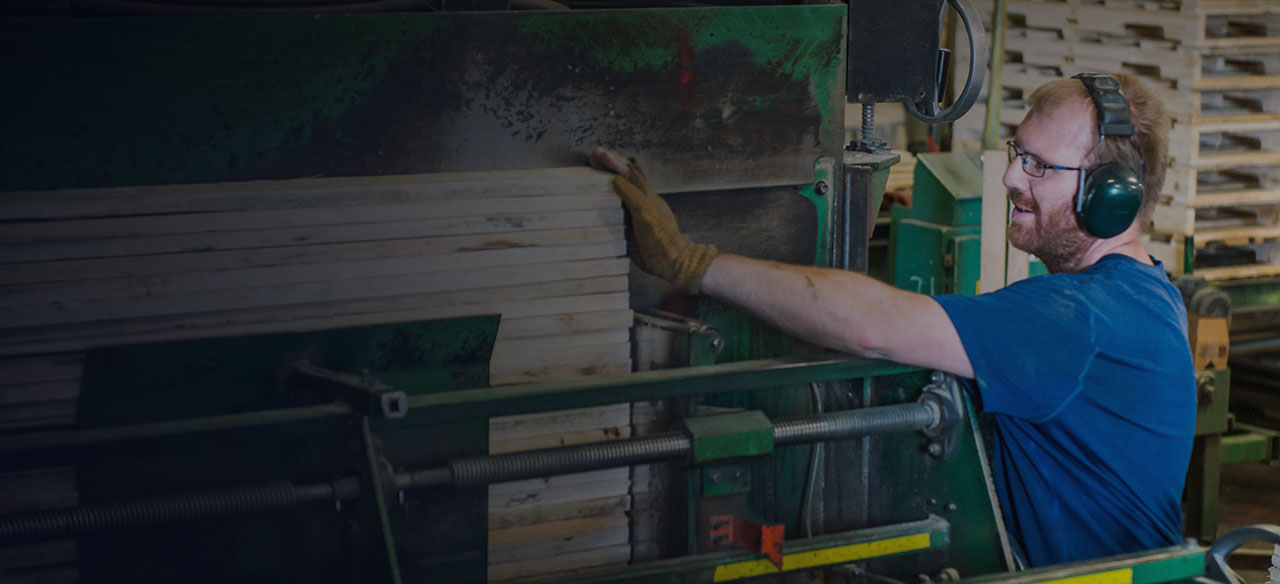 Are your needs growing?
The pallet you need, when you need it!
You can count on our fleet of automated and semi-automated equipment to deliver quality pallets within tight deadlines.
BENOÎT MARTIN
PALLET CREATOR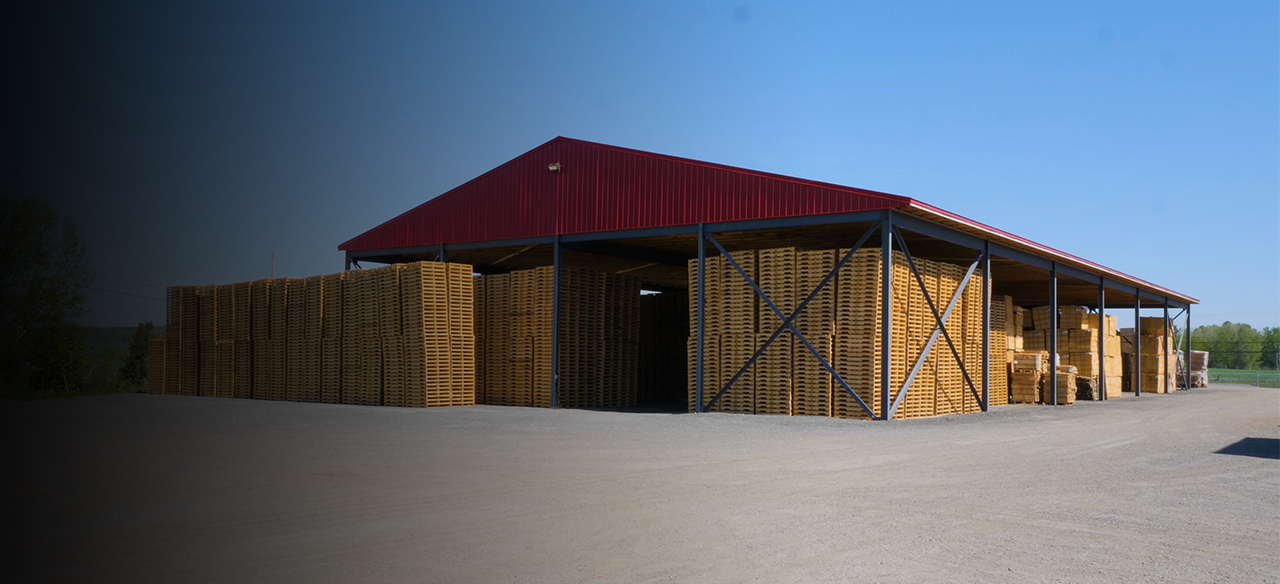 Evolving needs?
An unexpected order?
Thanks to our continually restocked inventory and high production capacity, we can efficiently fulfil all your orders.
What's more, your order fulfilment is never interrupted; as soon as one order is complete, the next seamlessly begins.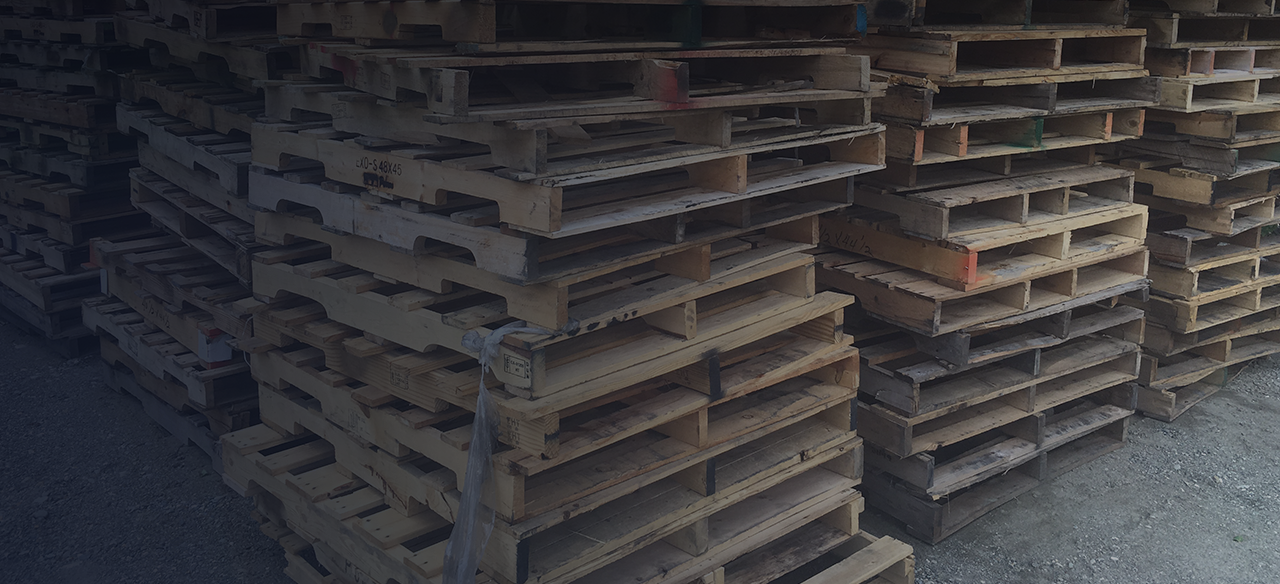 Don't know what to do with your used pallets?
We care about the environment and offer recovery services to give your pallets a second life. Your used pallets will be reused or transformed into wood chips that are highly useful in a variety of industries.
A tailored solution
Looking to save without compromising quality?
We thoroughly assess your needs, from pallet type and format to desired wood species and required handling.

Simple and effective
A phone call or e-mail is all we require to understand your needs. 819-347-2350
info@palettesperron.com

Thorough assessment of your needs
Our team of experts will carefully review your needs in order to suggest made-to-measure solutions.

Solutions
We will offer you solutions that not only meet your needs, but also save you money.
More than 50 years of pallet creation
Our team is made up of professionals who examine your situation in order to suggest the best-adapted solutions for your circumstances.
More than 50 years of adaptation
Our experience gives us a concrete and global understanding of your circumstances and your needs. We continually adapt and enhance our range of services to offer you the best possible product at any given time.
Our story


Founded in 1967 by Mr. Valère Perron, Perron and Wood Products Inc. has become renowned for offering quality products and services for more than 50 years. Over time, Mr. Perron's two sons joined their father to ensure the company's growth. When Mr. Perron retired from the business in 2000, his sons Bernard and René took control of the company's development, enjoying so much success that the company had to undergo six expansions throughout the years to meet demand.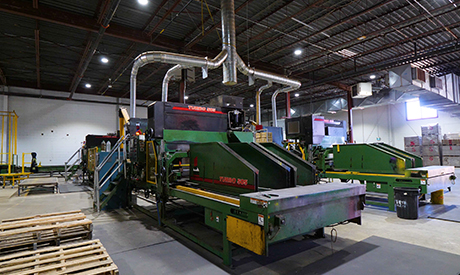 In 2015, the Perron brothers sold the company to three local businessmen, including two brothers, Hugo and Patrick Brunelle. The Perron brothers continued to work for the company, which kept its name, guaranteeing quality and reputation and keeping the company a family business.
On August 23, 2018, a fire destroyed the facilities and factory equipment in Sawerville. The team quickly recovered and relocated to the municipality of Cookshire-Eaton, a few kilometres away. With a total investment of more than $12M, a new factory was built with state-of-the-art, automated equipment for raw materials processing. The Perron team ensures greater autonomy and quality control to continue to deliver optimal products and services to its loyal clientele.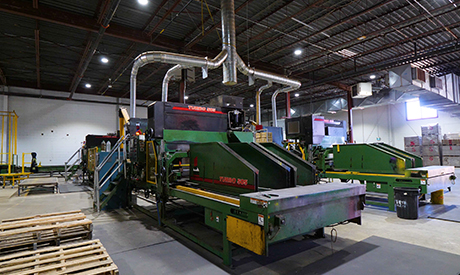 Looking for a solution for your pallet-related needs?
Contact us!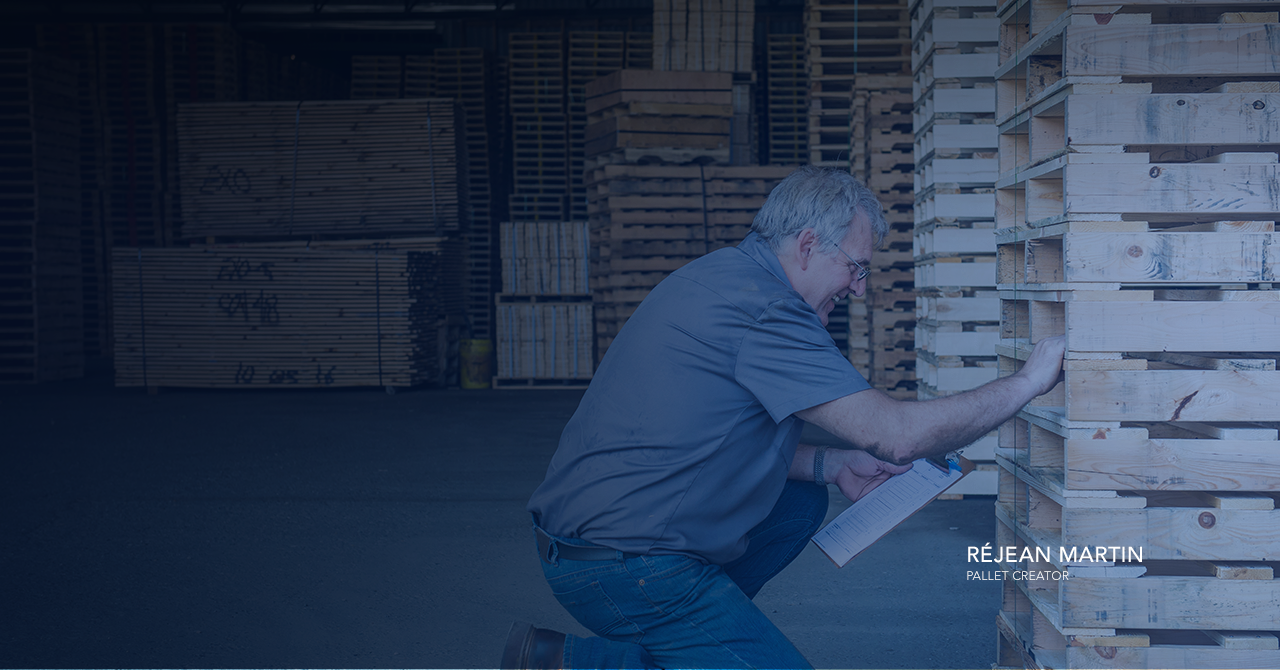 Quality
From source to final product
A quality product begins with quality raw material. A fleet of automated equipment and thorough quality control stages subsequently ensure continued production.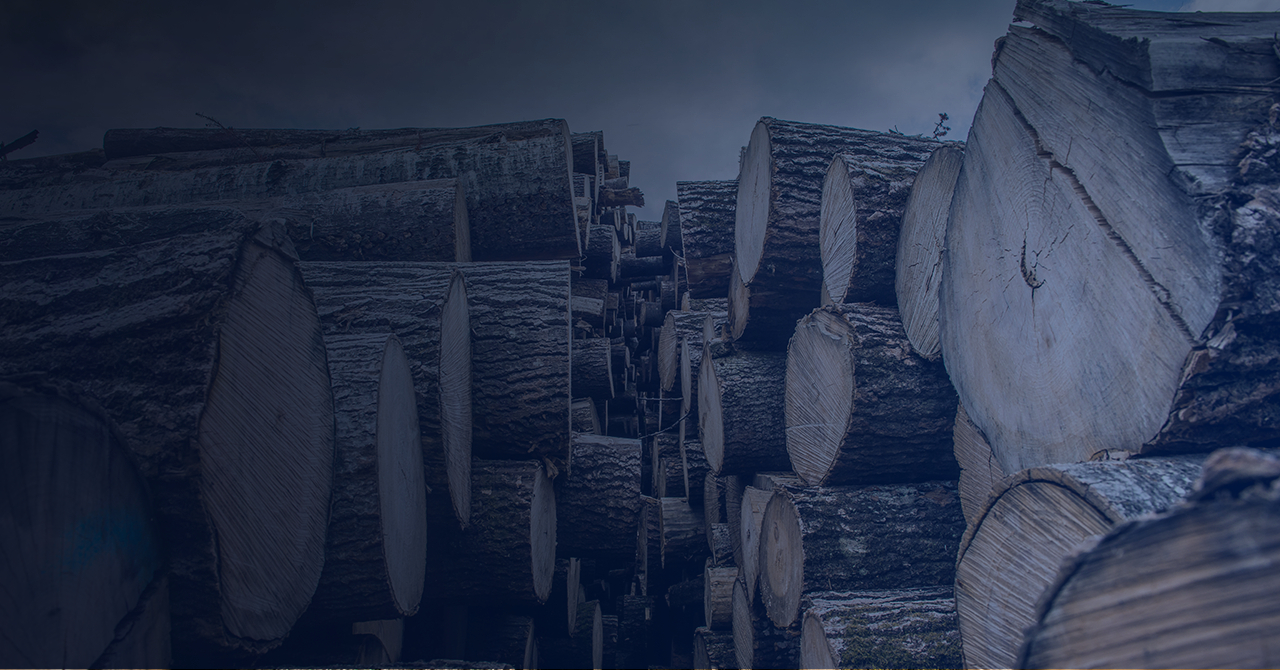 Autonomy
On all levels
We cut, transform and prepare the wood. Our heat treatment system provides wood product certification, and our automated equipment allows us to fulfil orders of all types.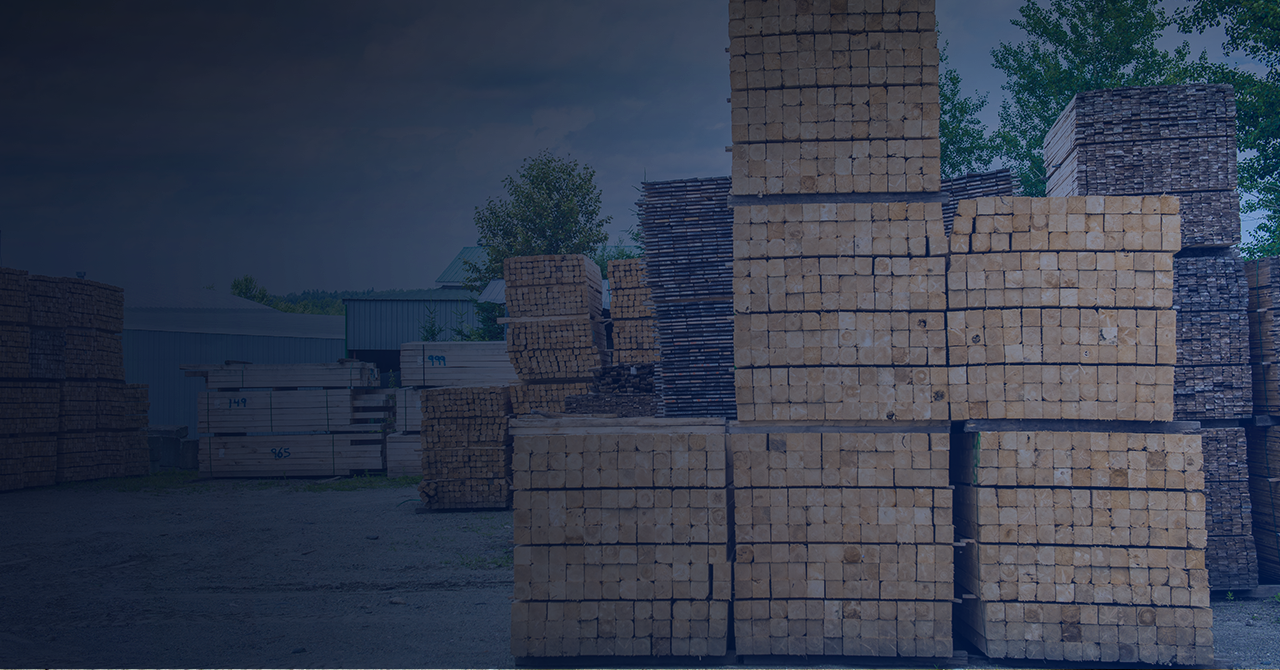 Flexibility
Your needs are at the heart of the process
Since 1967, our expertise, combined with our fully autonomous production centre, have allowed us to offer made-to-measure solutions that fit perfectly with your product use.
Nous achetons du bois déjà scié, puis, grâce à nos deux lignes de coupe de bois, nous le transformons jusqu'au produit final. Ceci nous permet de contrôler la qualité de nos produits, d'être autonomes malgré les imprévus et de répondre efficacement aux demandes de nos clients. Notre engagement envers la qualité se reflète également par notre accréditation pour le traitement du bois par la chaleur; ce traitement réduit le risque que les insectes s'attaquent au bois.We buy wood that has already been sawn and then, thanks to our two wood-cutting lines, we process the wood into the final product. This allows us to control product quality, to stay self-sufficient in the event of unforeseen situations, and to respond effectively to our clients' needs. Our commitment to quality is also reflected by our heat-treatment certification; this treatment reduces the risk of insects damaging the wood.
Le bois, c'est notre affaire
Wood is our business


20,000
pallets in our continuous inventory;
safely stored, ready for delivery

Our automated and semi-automated equipment
To rapidly meet requests of all types, we have five high-performance automated machines at our disposal, including turbo equipment.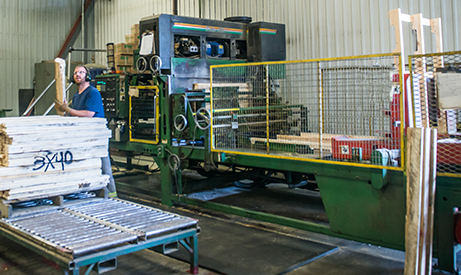 Très grande capacité de production
Very high production capacity
Notre capacité de production nous permet de satisfaire aux demandes de toute industrie.Our production capacity enables us to meet the needs of all industries
A constant inventory
Thanks to our continuous supply of pallets, you can get what you need quickly, regardless of whether your order was planned or made on the spur of the moment.
An order is always
ready to go
Your pallets are safely
sheltered from the elements
Ready for when
you need them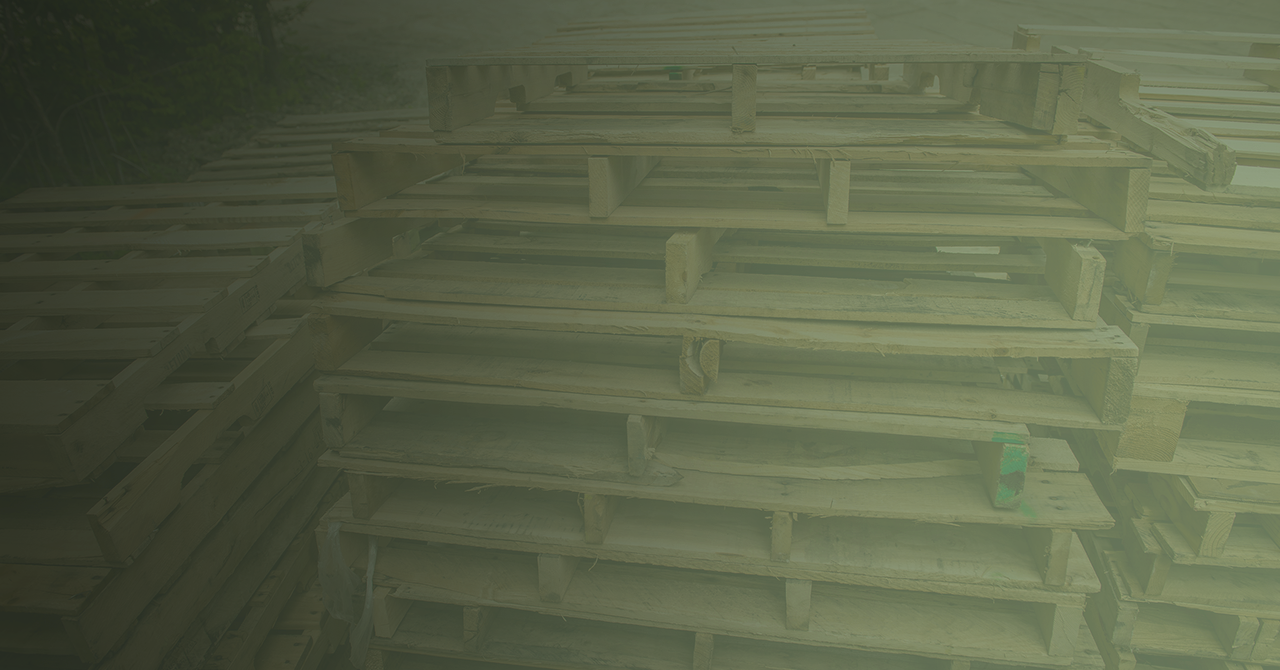 Used pallets
Recycle, reuse, recover
We offer our customers pallet recovery services. Depending on the pallet's condition, it will be recycled into wood chips or repaired for sale.

CONTACT US to find out more.



Recycle
Reuse
Recover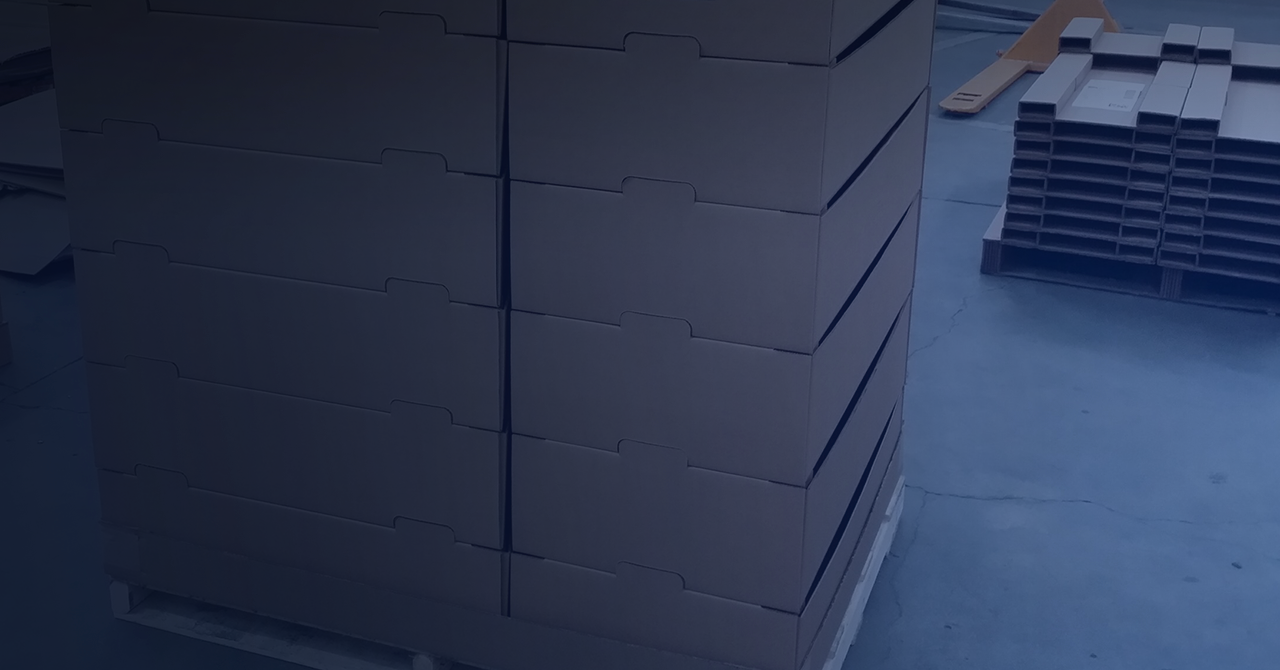 Packaging
Packaging tailored to your needs
Does your product require customized packaging? We can design a unique solution according to your specifications.

CONTACT US to find out more.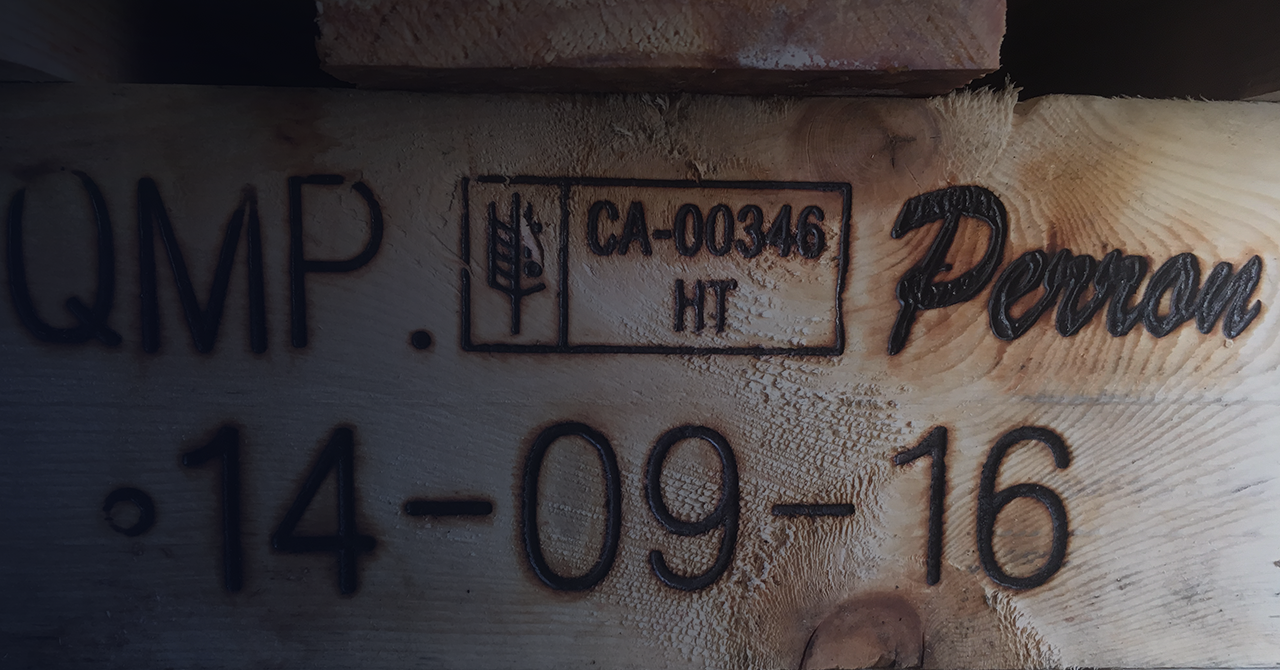 Treated wood
Our treated wood is export-certified, so you can rest assured that your international deliveries will be received as planned.
CONTACT US to find out more.
Autres produits et services
Other products and services
Nous vous offrons plusieurs produits et services complémentaires à la production de palettes qui sont fort utiles pour toutes sortes d'industries, et qui favorisent le développement durable et responsable.We offer several complementary products and services that are highly useful to an array of industries, in addition to promoting sustainable and responsible development.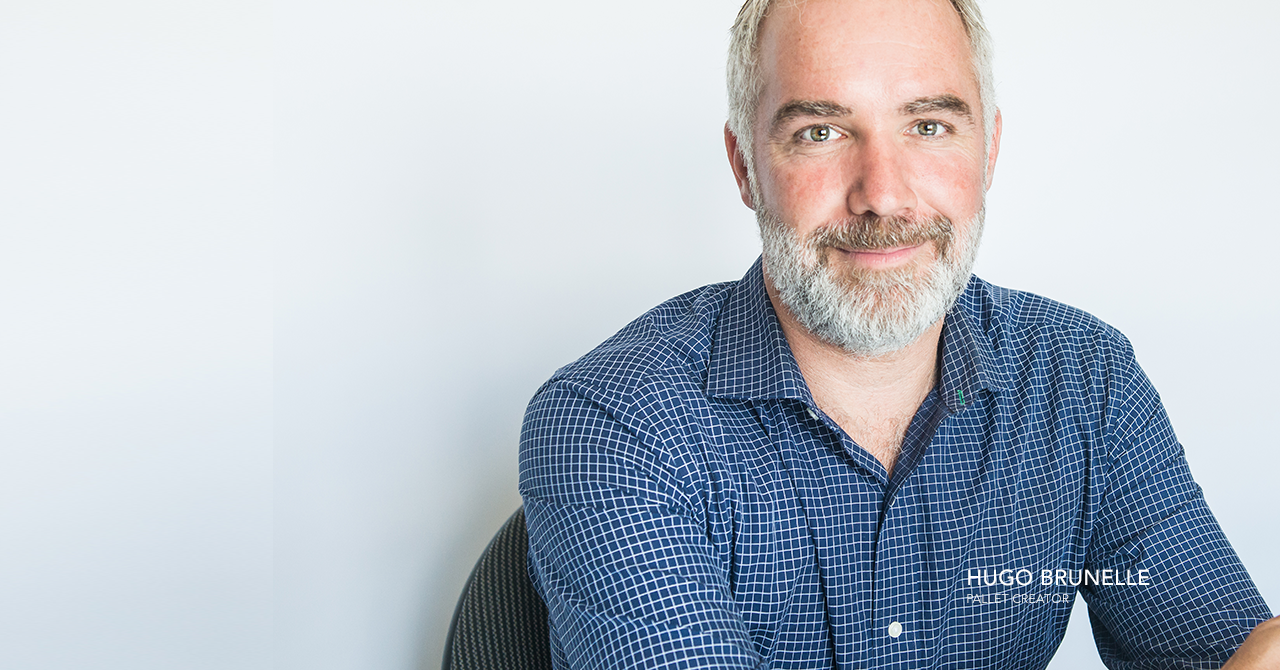 Palettes Perron CEO
Hugo Brunelle
With 25 years of experience as a company owner, Mr. Brunelle puts quality first and builds rewarding relationships with customers and suppliers.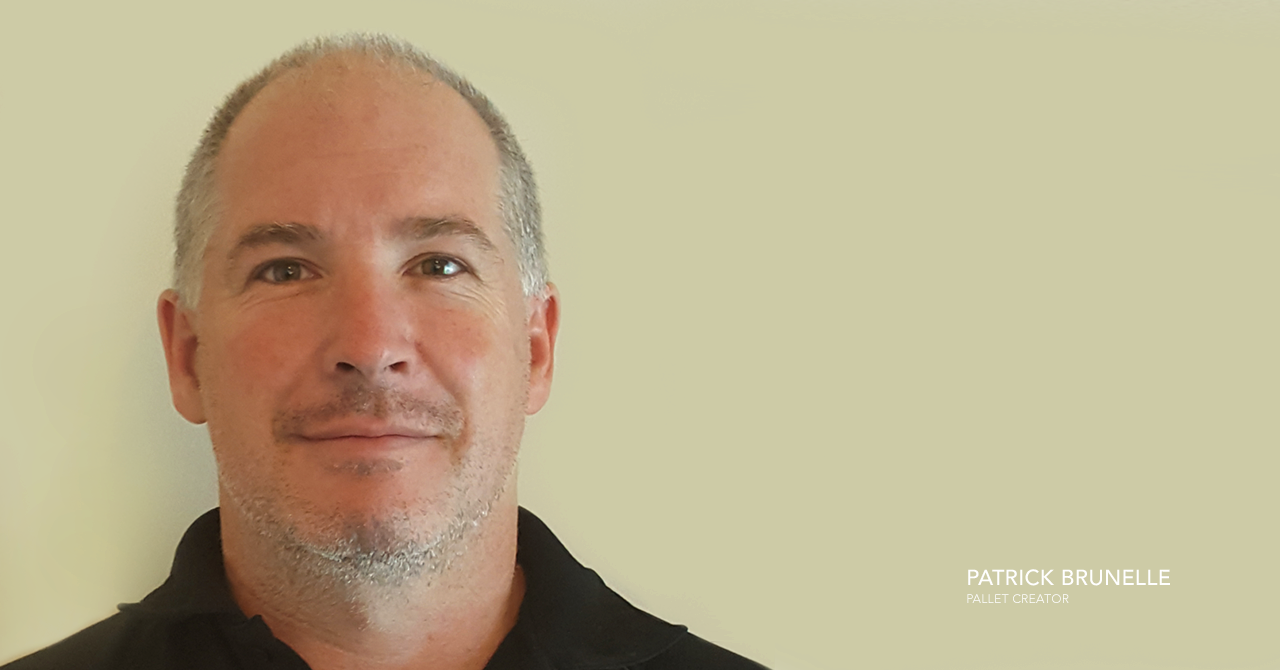 Director of Engineering
Patrick Brunelle
Thanks to his experience as plant manager and international sales director for various companies, Mr. Brunelle brings substantial knowledge and expertise to Palettes Perron.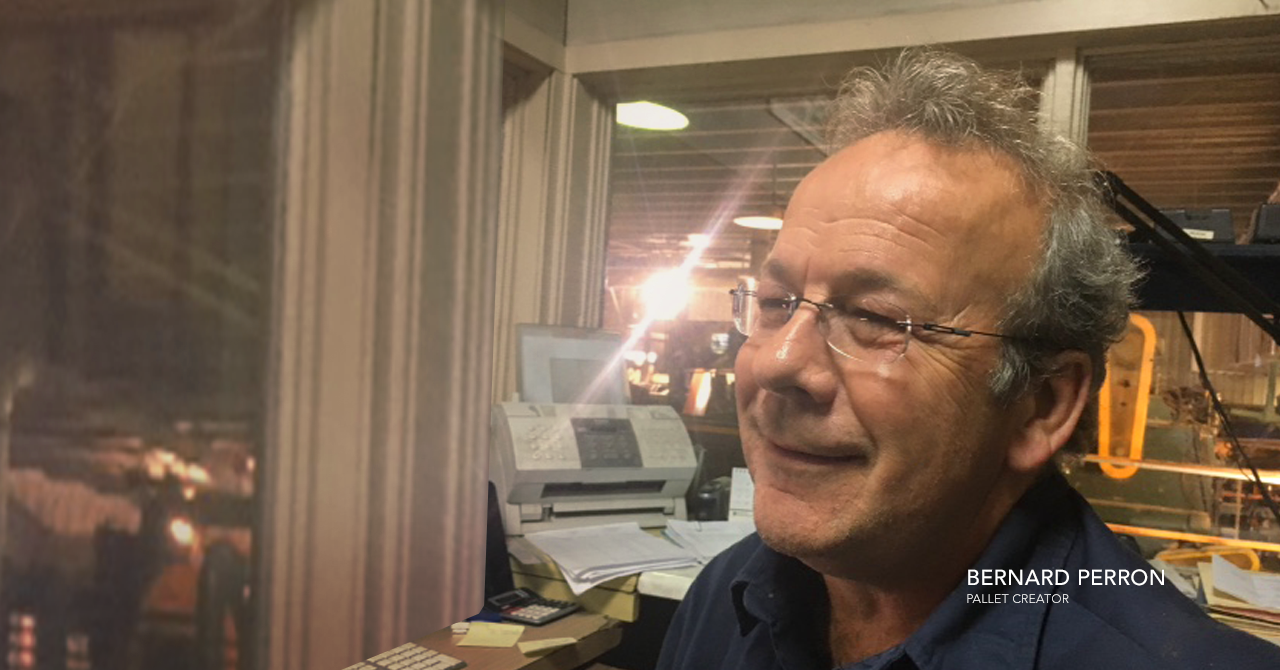 Equipment Development
Bernard Perron
A central figure at Palettes Perron for 40 years, Mr. Perron acts as a consultant for the company, benefiting the next generation of workers with his extensive expertise.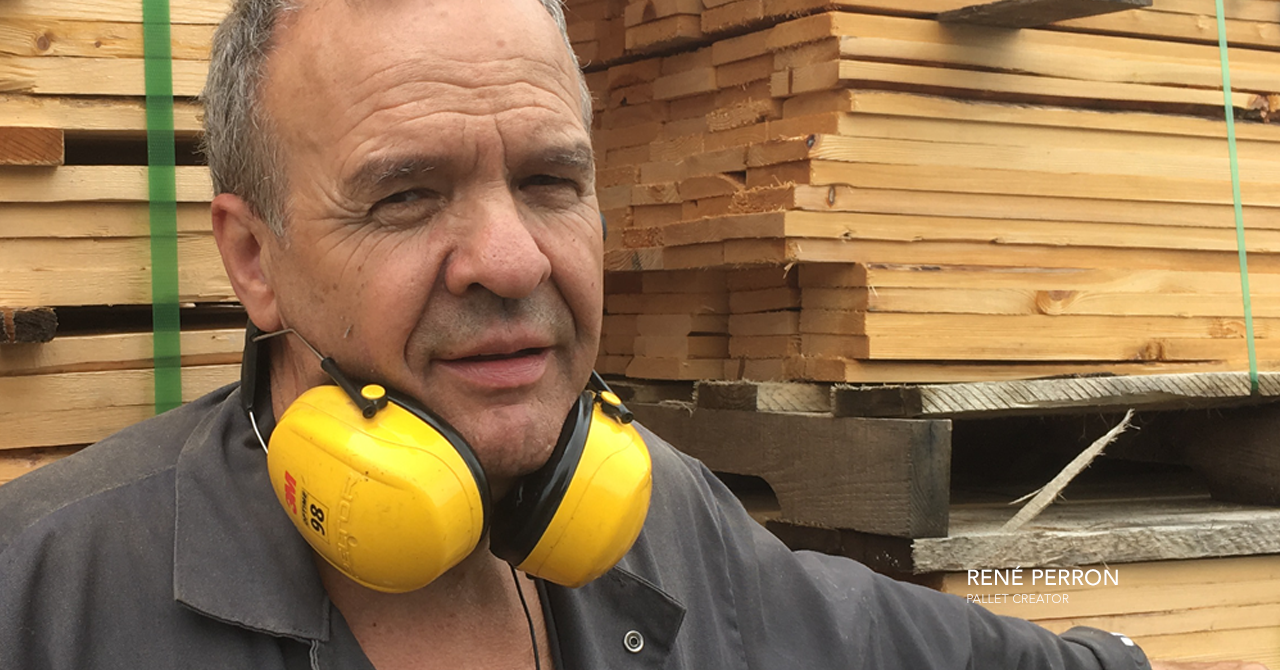 Director of Operations
René Perron
Having worked 45 years at Palettes Perron, Mr. Perron oversees operations and production efficiency while passing on his vast knowledge of the industry.
A diverse team
Palettes Perron continues to grow owing to its vibrant workplace and diverse team of professionals.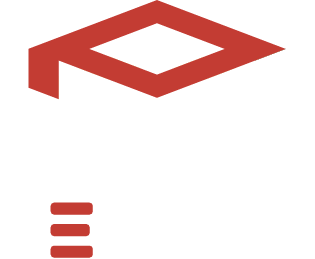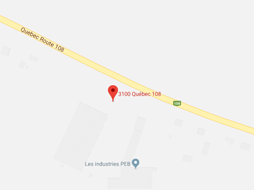 Certifications and Partnerships